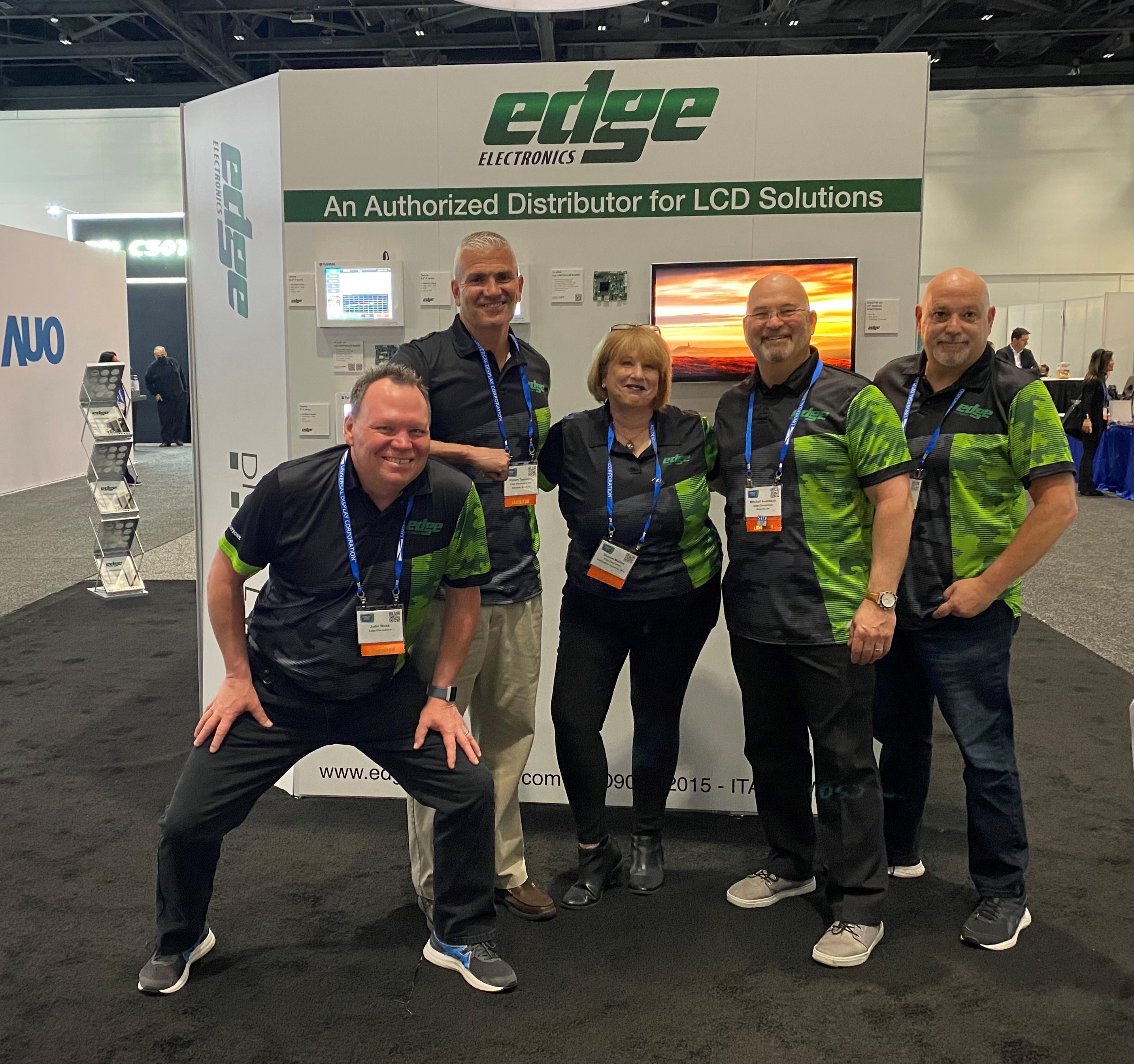 After 2 years of virtual exhibitions due to the pandemic, Display Week finally returned in person this year!
Professionals throughout the display industry met in San Jose from May 10-12 for many opportunities of networking with industry-leading manufacturers and suppliers, as well as exhibitions of display product demos and solutions.
Edge is excited to report that Display Week 2022 was a HUGE success! We were thrilled to be back in person to exhibit our product and solution demos with prospective customers.
Although this year's show was considerably smaller than in years past, we saw tremendous interest in our display solutions, as usual.
Edge's Role at Display Week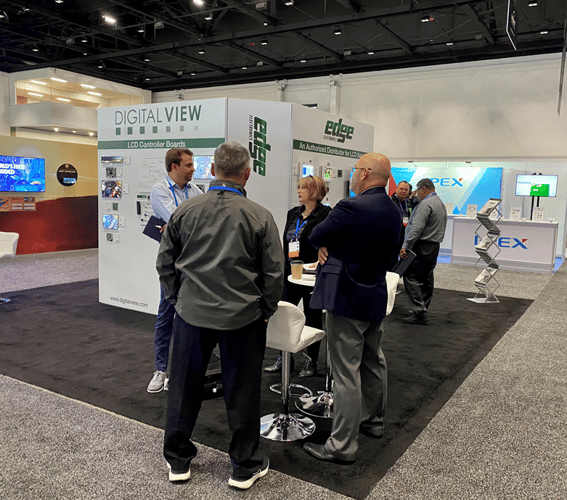 At the show, Edge partnered with Digital View, our primary LCD controller board partner, to introduce a brand new booth that allowed visitors more room for movement around the products and to join some robust display conversations.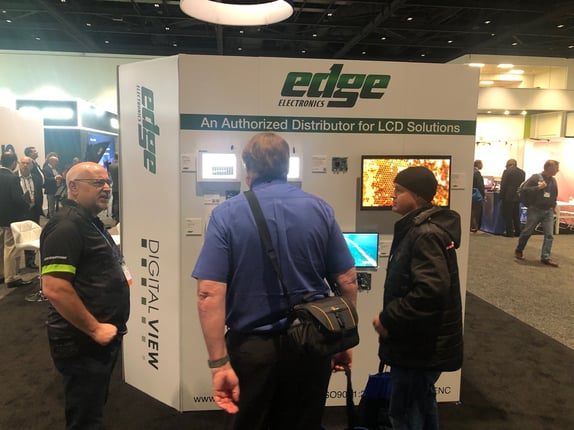 The booth showcased Edge's ability as an Authorized Stocking Distributor of display solutions, as well as Digital View as a recognized leader in controller board solutions for LCDs. Digital View's technically savvy personnel were on hand during the show to assist along with our display specialists.
Aside from meeting with many suppliers, manufacturers, and prospective customers, Edge exhibited demos of many of the products that we currently stock in-house at our headquarters.
Products Exhibited at Display Week
Many of the products that Edge offers were exhibited during the show, including:
A wide range of LCDs
OLEDs
Controller boards
Touch Screens
LCD Cables
Other components necessary for a complete display solution
One of the demos that generated a ton of interest was JDI's 27" AMOLED. How could it not, with the gorgeous colors and contrast ratio?
A lot of conversation was also had around Tianma's new P Series TFT LCDs, which is a new family with displays targeted to specifically meet the needs of specialized designs in industrial and medical markets. Much more to come on that.
Final Takeaways/Conclusion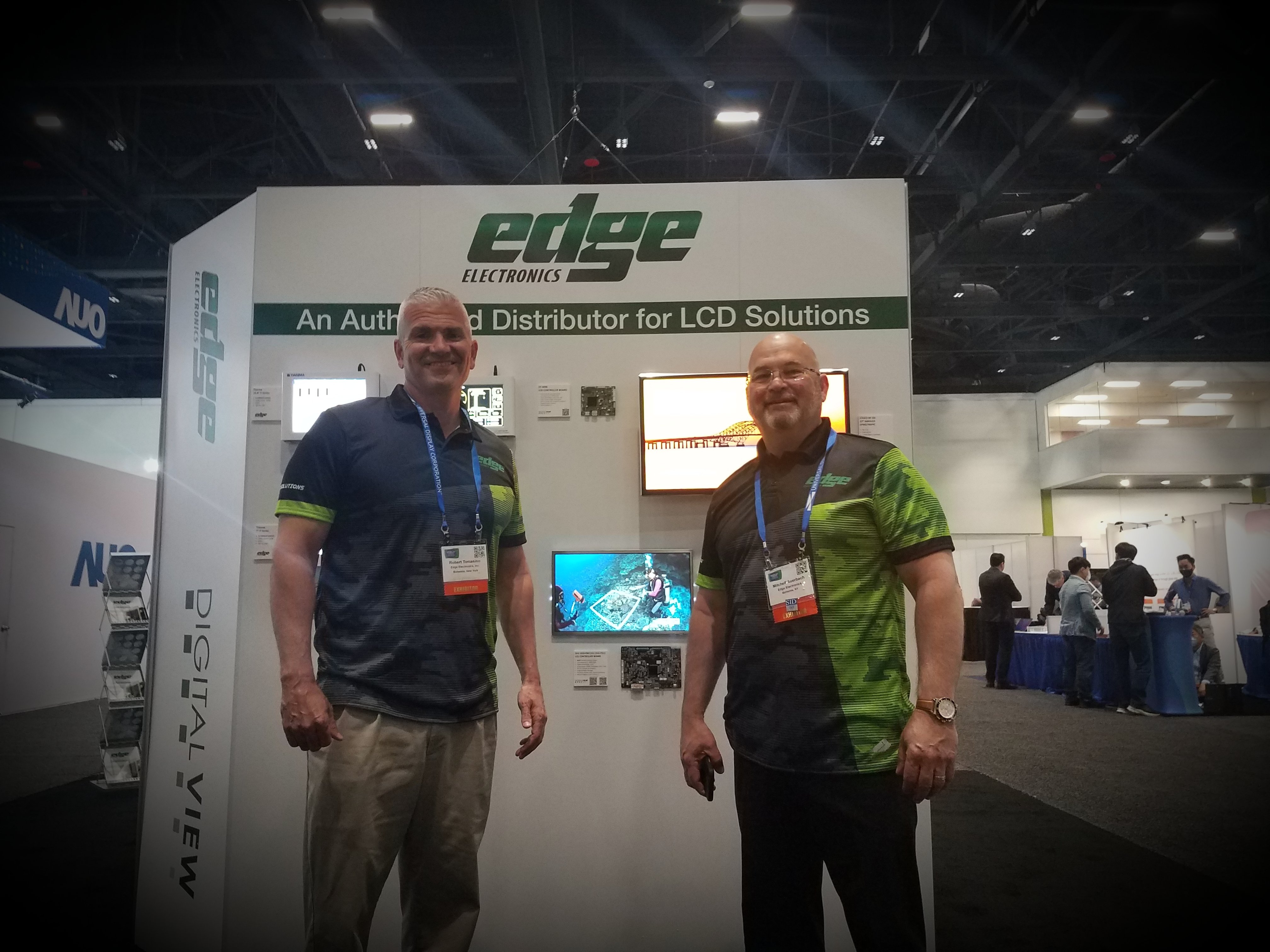 Display Week 2022 was overall a successful event for Edge, as we exhibited many of our display solutions to customers and provided insights as to how we can be a valuable partner to your organization as an authorized distributor.
Edge and Digital View will be partnering together again at next year's Display Week, which will be held in Los Angeles in 2023. We hope we'll see you there!