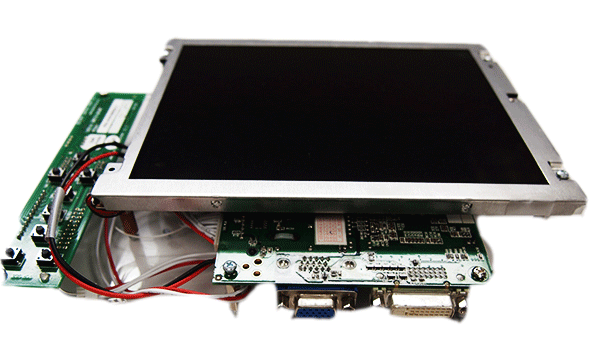 Edge's LCD Solutions Program provides customers with the perfect array of products to build a custom or off-the-shelf display solution that works perfectly in their specific application. The solutions start with a careful selection of the display and the combination of the most relevant features and accessories.
The components for the display solutions that we offer are typically comprised of:
LCDs

Touch screens
SBCs
Controller boards
Cables
LED drivers
Enhancements
Optical bonding
Each of these aspects are an important part of a display solution.
When selecting an LCD solution, a few important aspects that customers look for are:
Long lifespans
High brightness/sunlight readability
Wide viewing angles
High resolutions
Ruggedness (specifically for outdoor applications)
Touch screen integrations
Energy efficiency
Low MOQs
Inventory
As an authorized distributor for many of the top industrial manufacturers in the industry such as Tianma, Kyocera, JDI/KOE, Innolux, and Winstar, we can provide customers a wide range of options as we work together to create the best solution.
We will be showcasing many of our display products and more from these manufacturers at this year's Display Week, from May 10-12 in San Jose, at Booth 432.
Interested in an LCD solutions consultation or an appointment at the show with our display specialists? Reach out to us and we'll be looking forward to working with you!