Looking for an accessible, easy-to-use solution for high traffic touch surfaces in your facilities? Silver Defender stretchable films "contain an antimicrobial agent to protect the film from bacteria, mold, mildew and fungi to ensure the product is clean. Silver ions react with and affect multiple sites in bacterial cells on the surface of the film, to keep the film clean."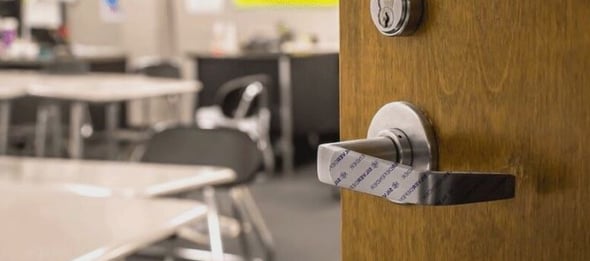 Silver Defender products offer nontoxic antimicrobial protection to surfaces like door handles, elevator buttons, exit bars, rails, bathroom faucets, and more. They are extremely user friendly and can be applied, removed, and replaced easily - all while leaving no residue on surfaces! The films are waterproof and resistant to many chemical agents including bleach, alcohol, and other cleaning products meaning they last. (Silver Defender films should be replaced every 90 days.)
Need another solution for high traffic areas yesterday? These items are available with next day delivery!
Features & Benefits of Silver Defender Products:
Contains antimicrobial agent
Attaches to most surfaces
Easy to apply and remove
Waterproof & resistant to many cleaning products
Safe to touch and non-irritable to human skin
Let us know how we can help you adapt your facilities with these solutions, as well as any project needs for this or the many other health-related solutions that we are working on with Grainger to support our customers' facilities throughout NYC.
For more on COVID-19 prep and recovery, please check out Edge Electronics' Guide to COVID-19 Resources & Recovery Solutions.